---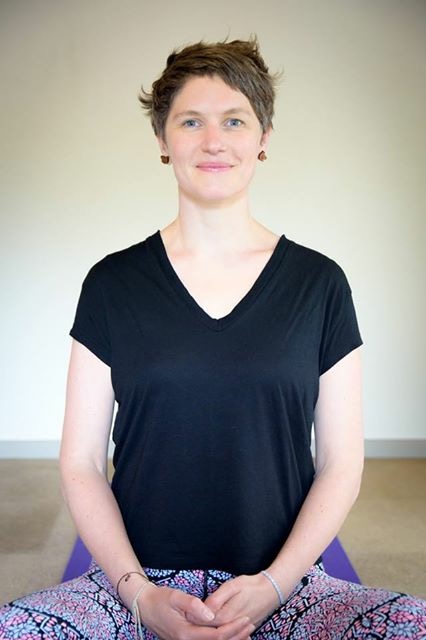 Previously operating as Yoga@Monbulk, the yoga school has been running since 2007. A new name and a new studio saw the birth of Yarra Ranges Yoga in January 2012.
Offering small, tailored classes to all levels of experience we invite you to come and try a yoga class for yourself.
Clare Pritchard has been teaching yoga for over 15 years and has travelled to both India and the USA to enrich and deepen her understanding of the practice. She is a certified Trauma Center Trauma Sensitive Yoga Facilitator (TCTSY-F) with a passion for embodied healing and social justice. She began her yoga path practicing in the Iyengar Yoga methodology, and became a Certified Iyengar Yoga Teacher in 2003. Clare became involved in running the successful yoga program at West CASA (Centre Against Sexual Assault) in 2011, and has since introduced the program to CASA House in Melbourne's CBD. Clare completed her TCTSY-F certification through The Trauma Center, Boston in 2018 and continues to offer yoga sessions in the CASA's as part of a holistic body-based therapy program offered free to clients of these services.
She began her yoga path practicing in the Iyengar Yoga methodology, and became a Certified Iyengar Yoga Teacher in 2003.
Clare holds both Certificate 1 & 2 in the Radiant Child Yoga Program and has also completed a course in Yoga Therapy for Children and the Zenergy Kids Yoga Foundation Course Certificate.
Clare worked for many years in the Community Sector so approaches her yoga teaching and practice with a far greater depth than merely 'running a business'. Her passion for introducing yoga to survivors of trauma led Clare to her ongoing work with clients of West CASA and CASA House, and she has also offered programs at North CASA, SECASA, Counterpoint Young Women's Refuge, and the GirlStorey program (a program run by the YWCA for marginalised young women). She has also facilitated programs in a voluntary capacity at the Maribyrnong Immigration Detention Centre and the Asylum Seeker Resource Centre.
Clare's other area of interest is yoga for kids. From preschoolers right up to teens, yoga is an ideal practice for young bodies and minds. It's benefits include an increased body awareness and greater physical control, improved mental concentration, an enhanced sense of competence and confidence, and a deep sense of inner harmony and peace. In a non-competitive environment, each child is free to explore what a yoga practice means to them as an individual. Clare has worked within schools, in out-of-school care programs, and kindergartens as well as working individually with children who benefit from an individualised approach.
You may also be interested in...